Launched in 2019, TheMarket.com is the fastest growing eCommerce marketplace in New Zealand. Backed by New Zealand's largest retail group, TheMarket.com offers you access to over 4 million monthly visitors and through our parent group, exposure to over 3 million customers.
A great way for you to get in front of a new online audience in New Zealand.
With channels that cover premium to clearance, TheMarket.com provides New Zealand consumers with over 3 million products across 2000 categories, guaranteeing a great fit for your range and brand.
We support the most popular shopping carts in New Zealand, such as Shopify, Magento, BigCommerce, Neto, WooCommerce and more, allowing an easy connection between your online store and our marketplace. We also support API and manual integrations and major platforms such as Omnivore, Cresco, and Channel Advisor. One integration gives you access to a cross-country click & collect network, localised customer service and NZ-based fulfilment and returns.
The Process
Once your application is approved sellers on our platform enjoy technical support, account support and promotional opportunities. Our inhouse experts will guide you through the onboarding process and get you trade ready in an average of 14 working days. Once your store is live our trade experts will help you optimise your performance and get you involved in the myriad of events and promotions we offer. At TheMarket.com we are dedicated to your growth.
Step 1
Submit your application by filling out the form on this page.
Step 2
Application review. Once approved, you will be introduced to one of our Sales Experts.
Step 3
Onboard & integrate onto TheMarket.com
Step 4
Launch on TheMarket.com!
Commerce Platforms We Support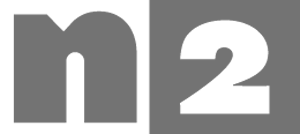 Integration Partners






We also support API Integration and Manual Integration.
Logistics Partners